Preserving and restoring your log home investment.
High Country Restoration are your Montana wood care experts. From new construction to heirloom properties, interior and exterior, our team is dedicated to preserving log and other wood sided homes — from inspections and minor touch-ups to complete log restoration.
Montana's log and wood sided home experts.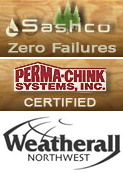 With over 12 years in the industry, High Country Restoration in Montana views every project as an opportunity to apply our knowledge and skill to restore your family's home to its prime. We work closely with all of our clients to understand your needs and discuss what work is required, uncovering the most cost-effective approach for the best results.
Our community is growing fast. With the building boom in Gallatin Valley, many contractors are aiming for speed rather than quality. High Country Restoration refuses to cut corners — from initial inspection to cleanup, our unparalleled and personalized service will always exceed exceptions. We are certified, preferred providers for industry leaders such as Sashco, Permachink, Weatherall. Our team continually invests in product education and training to improve our process, and maximize your results.